Boheme Candles
*RESTOCK ALERT* Your faves are back! Clean-burning, all-natural, non-toxic candles with seductively crafted scents that evoke a love for adventure and travel. Boheme is inspired by the modern bohemian woman - adventurous, spirited, and always true to herself.

The soothing palette of soft colors that adorn the glass vessels of each of the unique, finely crafted scents are at home in any décor and will find a new life as a cherished object in your home after their scent is but a memory.
Your purchase supports small family-owned businesses. Clean, All Natural, Sustainable Natural Wax, and Phthalate Free. Always Vegan and Cruelty-Free.
Wondering which scent to indulge in? Check the tab below for in-depth descriptions and the aroma notes for each of these exquisite candles.
Regular price
Sale price
$49
Unit price
per
Sale
Sold out
TAHITI

Salt water on skin, blindingly blue water, and air so drenched with scent, it is an entity unto itself. Monoi from the tiaré flower, the ever-present aphrodisiacal fragrance of Tahiti when experienced in its native habitat does not disappoint and is a far cry from the common over-perfumed version stateside. As Sadaf, brand founder of Bohème writes, "The distance between Tahiti and the rest of the world is measured in more than miles. It's a place that calls to the Bohème Woman's adventurous spirit and open heart in harmony with nature."

Notes
Top Note: sea salt, ozone, fleurs de Jamaica (hibiscus flower)
Middle Notes: frangipani, tiare, strawberry, gardenia, coconut
Base Notes: driftwood, white amber, musk

SEVILLE

Festive even for Spain, the city of Seville bursts with scents of romantic exuberance. The Bohéme Woman never misses a Feria de Abril, where the streets spring up with flamenco dancers, and the vino and tapas flow until sunrise. Enjoying the city in traditional fashion, she takes the time to savor and enjoy each discovery along her way.

Notes
Top: Petitgrain, Seville Orange, Green, Black Sea Salt
Middle: Neroli, Rose, Jasmine
Base: Patchouli, Musk, Sandalwood

AMALFI

There's no feeling in the world like waking up on the Amalfi Coast. The Bohéme Woman greets the sunrise from her terracotta balcony nestled in a cliffside of grand pastel-kissed hotels, watching the dawn illuminate the deep blue of the Mediterranean and the early-morning bathers in repose on the rocky beach. She leans against the rail, brushing her hand across the flowering green vines that crisscross the terrace railing. The late-summer figs are ripening, filling the morning air with mouthwatering juiciness. A knock at the door: room service, with fresh-baked bread slathered in sweet blackcurrant jam. The day awaits, but who would ever want to leave?

Notes
Top: Bergamot, Lemon, Petitgrain, Leaves
Middle: Fig, Lavender, Black Currant, Cardamom
Base: Vetiver, Cedarwood, Tonka Bean, Musk

ISTANBUL

At the intersection of Europe and Asia, ancient meets modern in a city of unbridled energy and spirit. The Bohéme Woman returns here to touch the beating heart of humanity, to explore an unknowable labyrinth of alleyways, to feel jubilantly alive and present. She stands at the center of the Grand Bazaar and inhales the intoxicating aroma of green, sweet cardamom from the spice merchants, the fragrant aromas of ripening fruit, the lushly romantic depth of Turkish rose. A rich, true note of exquisite saffron threads slows the world around her, creating an unforgettable memory. This mystical city weaves itself into the tapestry of her life and leaves an
imprint on her soul.

Notes
Top: cardamom, ginger, bergamot, cassis
Middle: turkish rose, iris
Base: cedarwood, amber, saffron

NOTTING HILL

Saturday on Portobello Road, and the market is alive with everything from vintage records to fresh fare from local growers. The Bohéme Woman glides through the bustle amidst the iconic painted rowhouses, choosing a perfect trinket as she daydreams about the more serene surroundings that will envelop her afternoon. She has a date in the Kensington Gardens, among the peony and honeysuckle. With a cup of Earl Grey in hand, she alights on an iron bench, the sounds of birdsong in her ears and the smell of carnation and tree moss on the breeze. Every hidden corner of London is special, but here, perhaps, is the most special of all.

Notes
Top: Earl Grey Tea, Bergamot, Black Currant
Middle: Honeysuckle, Rose, Carnation, Peony
Base: Vetiver, Moss, Amber, Cedarwood

HAVANA

Change is inevitable even in Cuba, the most timeless of tropical paradises. But if you know where to look -- and the Bohéme Woman most certainly does -- the spirit of Old Havana is alive and well. Find her holding court in a garden restaurant in Miramar, where the air is rich with spice, or salsa dancing at a timeless old hotel where boozy rum punch flows as freely as water. Follow her into the lounge, where the warm aroma of hand-rolled tobacco and the polished leather of overstuffed smoking chairs evoke all the sublime indulgence the night has to offer. Her journey to this sweet and sultry city has touched her senses and made her feel alive.

Notes
Top: bergamot, cumin
Middle: date, tobacco leaf
Base: tobacco, leather, smoke, incense, musk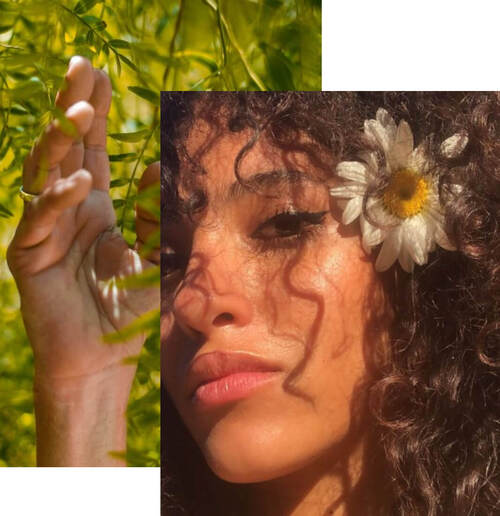 made with purpose
Clean & Sustainable
We take great care to make sure our products are safe for both you and the planet. We never use chemicals, preservatives, synthetic fragrances or fillers, and are always evolving our sustainability efforts - from waterless formulas to refill options. A more beautiful and lush future is possible.
find your beauty essentials
Goes well with
Hair Care Duo

Regular price

$62.00

Sale price

$46

Unit price

per